Welcome at the Ronnenbar!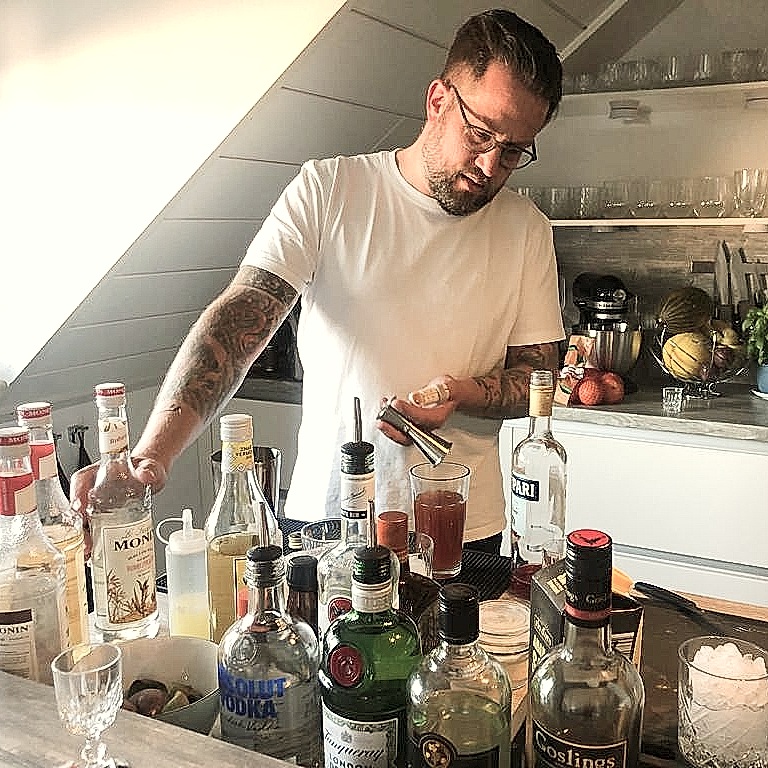 I'm Karsten from near Cologne and one of the things I do with my time is write. Wherever there's writing, there's also research – preferably with extensive series of experiments on living objects. Then the Ronnenbar in our kitchen comes to life and becomes a laboratory for air displacement from glass vessels. The guinea pig and peer reviewer at the same time is my wife, supposedly with pleasure even, and the dog is happy about occasional kitchen scraps. The highlight is, of course, the publication of the results whenever we have guests.
Behind counters in real bars you've only seen me at the turntables, otherwise rather in front of the bar. (Or in the words of Morrissey from before he lost his mind: "I will be in the bar with my head on the bar"). I am a cocktail amateur and aficionado, hobby mixer and home bartender with a deep admiration for what the greats of the profession create. However, while professional bartenders are always addressing historiographical questions of cocktail culture in books, magazines and blogs, as a PhD historian I approach mixography from the other side. The change of epoch from late antiquity to modernity that I am making is at the same time a change of sides: Where once it was about Saint Jerome, the self-staged master of asceticism, here it is the history of pleasure and passion that is the subject of consideration.
Karsten C. Ronnenberg